Spa Steps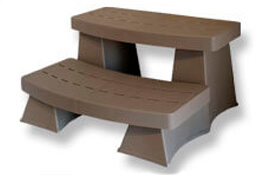 The Tuff Spa step is durable, stable and safe. Assembly is quick and simple and the steps are designed to hold up in any climate.
---
Ozone Purifiers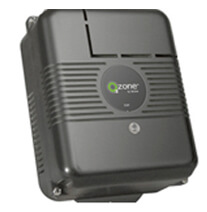 For additional water purification, less maintenance, and reduction of harsh chemicals, an ozone purification system can be added to your Tuff Spa. The installation of an ozone unit is simple and affordable. Our ozone system produces the strongest oxidizer available on the market. This odorless, vaporless ozone system oxidizes your water, reducing chemical consumption by up to 80%, offering bathers a near chemical free environment.
---
Spa Handrail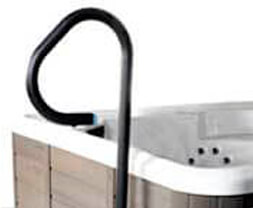 The Spa Side Handrail slides under the spa cabinet for complete installation and requires no hardware or assembly. The attractive carbon gray powder coat is accented by the new battery-powered LED mood lighting located on the interior curve of the rail.
---